注意:本视频为稿件[双语字幕]如何最速获取工程师材料?[CMDR Exigeous]的简介。请先观看原视频。



数据材料:CMDR Jameson Crash Site

位置::HIP 12099 1 B: -54.3 x -50.3 
最近的数据材料交易商: Diaguandri: Ray Gateway -距离HIP 12099 1 B 93光年

天然材料:Crystal Shard Sites

感谢@划过时空的流星的汉化搬运。视频版本见

位置:

Outotz HD-J d9-3 B 8 d - Antimony 

HIP 36601 C 1 a-  Polonium

HIP 36601 C 1 d - Ruthenium

HIP 36601 C 3 b - Tellurium

HIP 36601 C 5 a - Technetium

Outotz LS-K d8-3 B 5 a - Yttrium

人造材料:High Grade Emissions

对应星系类型:
Core Dynamics Composites | Proprietary CompositesFederation, Election/None

Military Grade Alloys | Military Supercapacitors Independent or Alliance, War/Civil War

Improvised Components Independent or Alliance, Civil Unrest

Imperial Shielding Empire, Election/None

Pharmaceutical Isolators Independent or Alliance, Outbreak

Proto Heat Radiators | Proto Light Alloys Independent or Alliance, Boom

Proto Radiolic Alloys Independent or Alliance, Boom(经勘误)

HGE用Krait Phantom配置:
https://s.orbis.zone/5gsp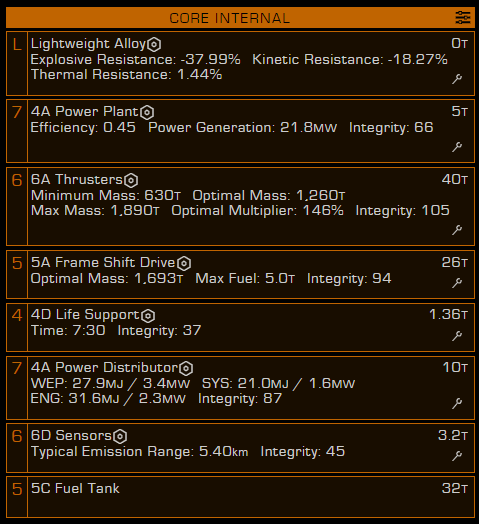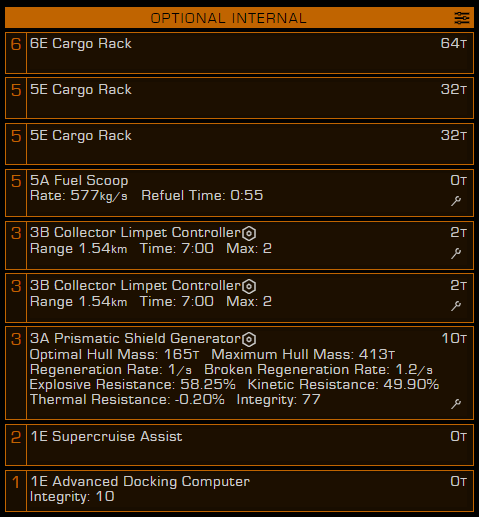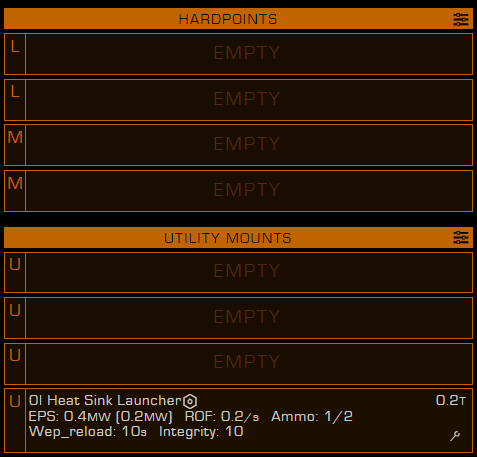 地面登陆用Diamondback Explorer配置:
https://s.orbis.zone/5gsu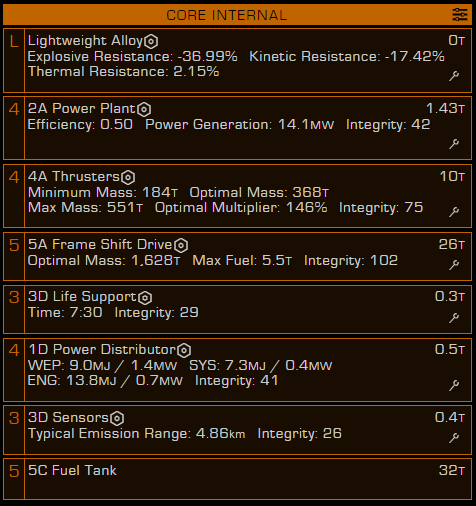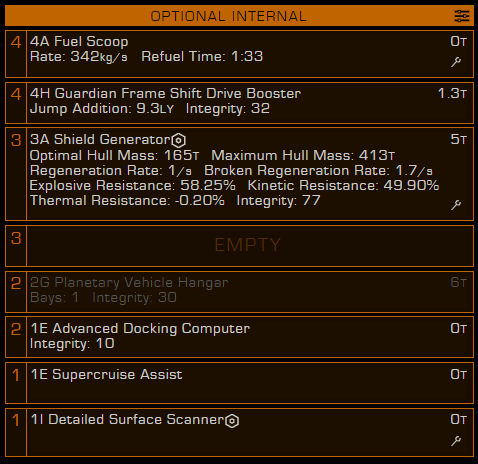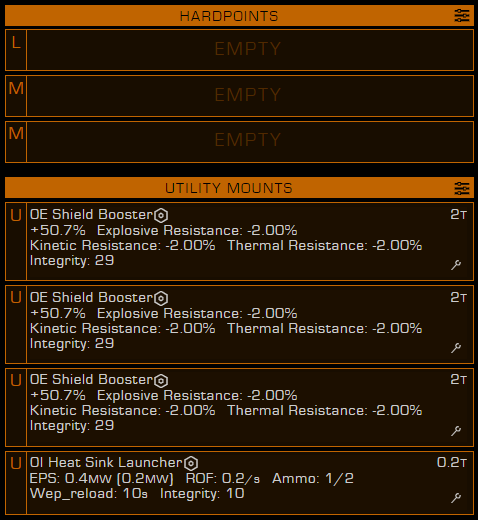 参考视频:
High Grade Mineral Gathering                       https://youtu.be/DHov_nksqjo
Data at CMDR Jameson Crash Site              https://youtu.be/PCWwKeBvO8k
Quickies: Material Traders Explained            https://youtu.be/UurC8IgmceM
Ship Builds: Asp Explorer Material Collector https://youtu.be/bHW-rzHdxDQ

BGM:
Music Artist: Miguel Johnson 
Album: Citizen of the Stars 
Track: The Unexplored
https://migueljohnson.bandcamp.com/


附:简介原文

In this video we look at the three most efficient methods to gather ANY engineering material, either raw, encoded (data) or manufactured.  By using the Crystal Shard sites, CMDR Jameson Crash site and High Grade Emissions you can maximize each material type in a fraction of the time.  If you're using wake scanners, Dav's Hope or collector limpets during combat you're absolutely, positively doing it WRONG! 
Music Artist: 
Miguel Johnson
Album: Citizen of the Stars 
Track: The Unexplored
https://migueljohnson.bandcamp.com/
Reference Videos 
--------------------------------- 
High Grade Mineral Gatheringhttps://www.youtube.com/watch?v=DHov_...
Efficient Data at CMDR Jameson Crash Sitehttps://www.youtube.com/watch?v=PCWwK...
Quickies: Material Traders Explainedhttps://www.youtube.com/watch?v=UurC8...
Ship Builds: Asp Explorer Material Collectorhttps://www.youtube.com/watch?v=bHW-r...
Ship Builds
---------------------------------
Krait Phantom High Grade Farmerhttps://s.orbis.zone/5gsp
Long Range DiamondBack Explorerhttps://s.orbis.zone/5gsuHigh 
Grade Material System Types 
---------------------------------
 Core Dynamics Composites | Proprietary Composites Federation, Election/None 
 Military Grade Alloys | Military Supercapacitors Independent or Alliance, War/Civil War 
 Improvised Components Independent or Alliance, Civil Unrest
 Imperial Shielding Empire, Election/None 
Pharmaceutical Isolators Independent or Alliance, Outbreak
 Proto Heat Radiators | Proto Light Alloys Independent or Alliance, Boom
 Proto Radiolic Alloys Independent or Alliance, Expansion 
 Crystal Shard Sites
 --------------------------------- 
Outotz HD-J d9-3 | B 8 D | Antinomy 
HIP 36601 | C 1 A | Polonium 
HIP 36601 | C 1 D | Ruthenium
HIP 36601 | C 3 B | Tellurium
 HIP 36601 | C 5 A | Technetium
Outotz LS-K d8-3 | B 5 A | Yttrium
---------------------------------
Join me on Patreon https://www.patreon.com/cmdrexigeous
Follow me on Twitter http://www.twitter.com/exigeous
Join me for Tutorial Tuesdays at 8 PM EST and the Creators Round Table Fridays at 1 PM EST  http://twitch.tv/exigeoushttp://youtube.com/c/CMDRExigeous