原英译采访https://docs.google.com/document/d/1lgUY-8AR5XiYEelGz9CTFWl9PMtCtpRxCGF1dTSd0es/mobilebasic
PS:封面为视频截图,一些官拍,其余都是在Diana本人Instagram搜刮下来的_(:з」∠)_

采访是俄语采访,记者本人翻译成英语,有些up觉得奇怪的地方略有改动
技艺不精请多指教_(:з」∠)_
I为记者,D为Diana女士
↓↓↓↓↓↓↓开始↓↓↓↓↓↓↓
Tell where are you and how are you?
请告诉我们你在哪你还好吗
Diana: I am in Latvia, I am still alive, but there are some troubles and that's why I can't continue skating for now. An injury, which I had a year ago. I fell from quadruple jump and got injured. 
我在拉脱维亚,目前因为身体原因还不能继续上冰训练,一年前我在一次四周跳的失误之后受伤了
I: It was before the Olympics?
在奥运会之前吗
Diana: Yes, it was before the Olympics, at summer. I tore the ligaments, didn't skate for a month, then came back [to the ice]. and everything was okay, everything healed up, my ligaments were okay. And I fall again. And in this time the tendons were injured. I went to the doctor in Latvia, every month before the Olympics I had blockade, sometimes even two times per month, because the pain was incredible. And at the Olympics I was skating on willpower only. It hurts very much, I had pac of pain reliever and took about three pills per day, in other way I couldn't even practice. It was hard.
是的,在冬奥前的夏天,我扭伤了韧带,一个月之后才继续上冰。在我的韧带痊愈的情况下我再次尝试了四周,但是这次我的肌腱受伤了,我在拉脱维亚找了医生,在奥运会之前我都无法正常训练,就算有时候一个月训练两次也疼痛难忍。在比奥运会的时候我都是凭着意志力在比赛,真的非常痛。我每天得吃三片止痛药才能勉强维持正常训练。
I: Did you have a surgery? Or you will have it? 
你有为此做过或将来会做外科手术吗
D: In April I will have pre-examination. The surgery is assigned at May, but the doctor said they need to examine everything again in April.  
医生安排四月先检查,五月看看再决定是否做手术。
I: So maybe surgery won't be needed, right?
那不是必须要做手术
D: Probably… But it's unclear for now. It's difficult.
不好说,目前还不清楚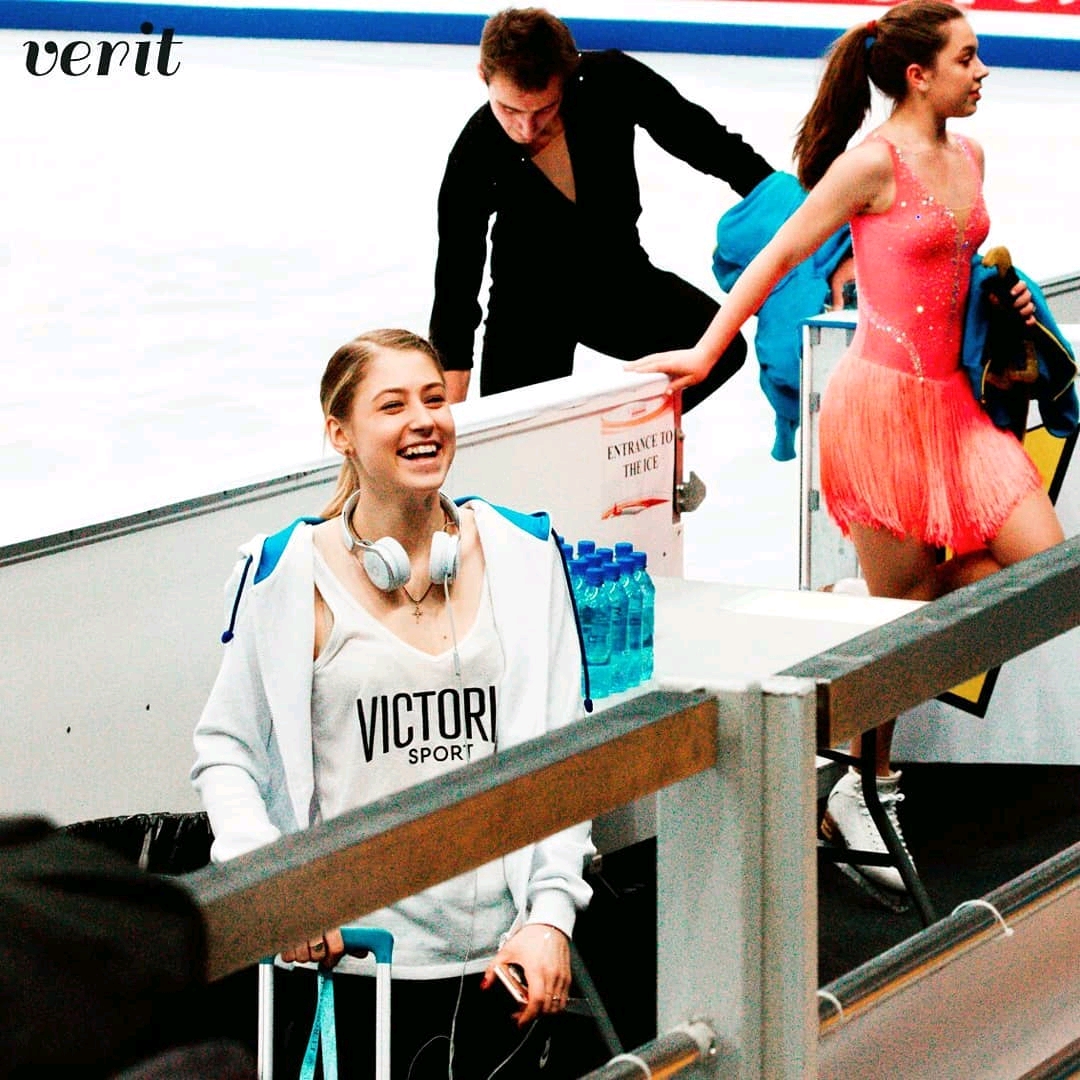 I: Okay. So when we can expect you to be back on ice?
那你什么时候才能回到比赛场上?
D: Next season. I hope to take part in some competition before Nationals, and go to Nationals. I do not remember how long keeps the scores for Europeans, maybe two years, so in this case I could go straight to Nationals without other competition. And then if it would be allowed - go to Europeans. 
下赛季,我希望在拉全锦之前能参加一些比赛,然后参加拉全锦。我已经不记得欧锦分数能保持多久,在这种情况下我能直接在不参加别的比赛的情况下参加拉全锦,然后如果可以的话就能参加欧锦
I: And what do you do all this time [off ice]?
你在冰上之外做什么事
D: I am studying. I have to finish 12 grade. Exams and everything. 
我有上学,我需要完成十二年级的学业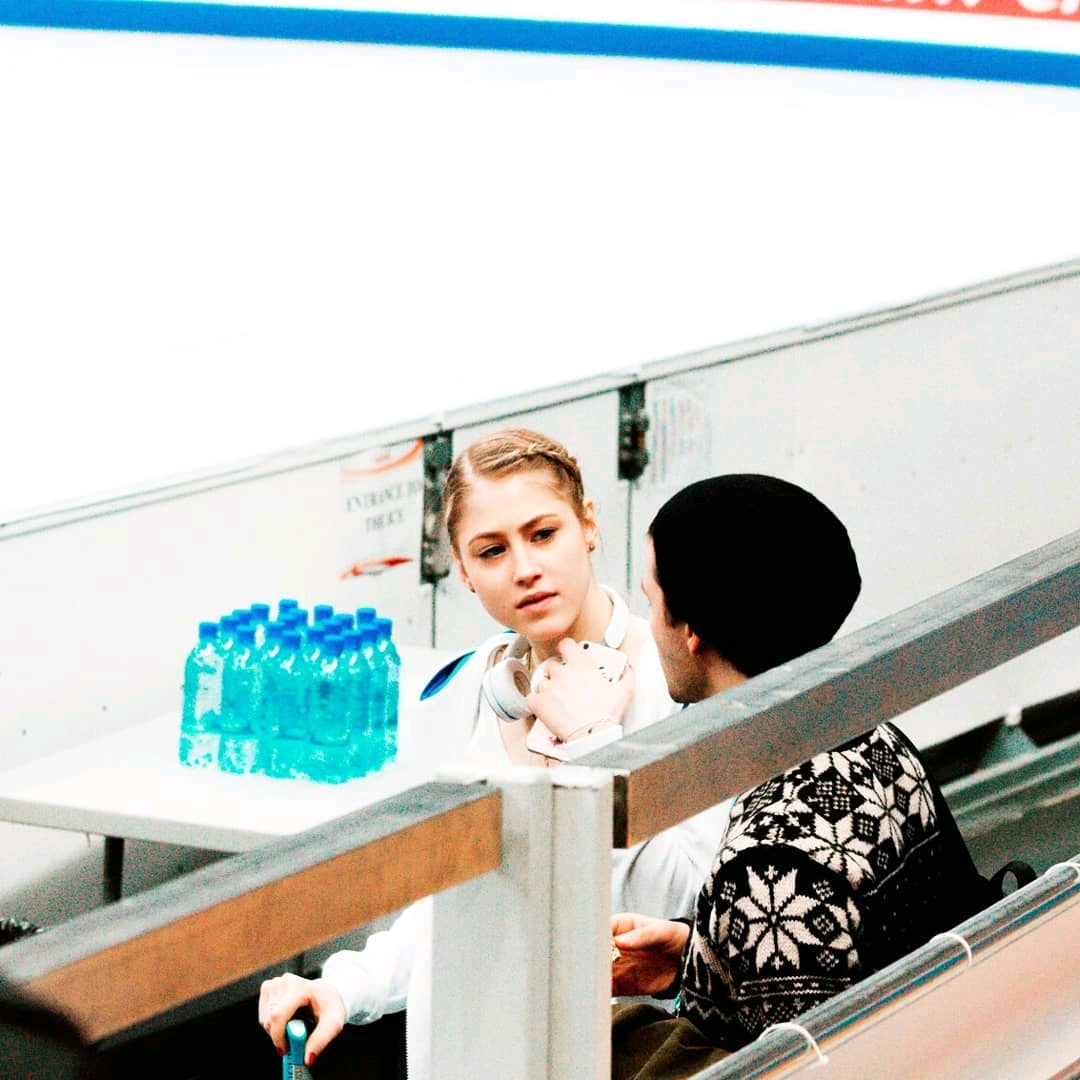 I: And except studying how do you keep in shape?
除了学习,你怎样保持身材
D: Except studying I skate a little bit, when I have time, when I have the opportunity, when I have no students. Because I am coaching some kids in Ozolnieki and in Inbox ? help when they asked me to replace coaches… I do choreography in Inbox too…  And if I have time I go to the ice. I don't do jumps, I can't - it hurts. I only try to do double ones or twice and that's all. I do mostly spin. And I have improved spins actually, that's good, because I had real troubles with spins. But now I have learned new spins. This make me really happy. I skate, try to feel legs, to make work my knees, to be soft… 
当我有时间,有机会,没有学生的时候,除了上学我偶尔也会滑冰一下。因为我在奥佐涅基和英博克斯当一些孩子的花滑教练。由于伤病的原因即使我有时间上冰,我也不会做跳跃,最多就做一到两次两周跳,几乎都是在做旋转。不过我在旋转方面倒是进步了,这不错,因为我之前在旋转方面有挺多问题的,而如今我学会了新旋转姿势,我挺高兴的。我滑冰时都尽量用腿感受,尽量保护膝盖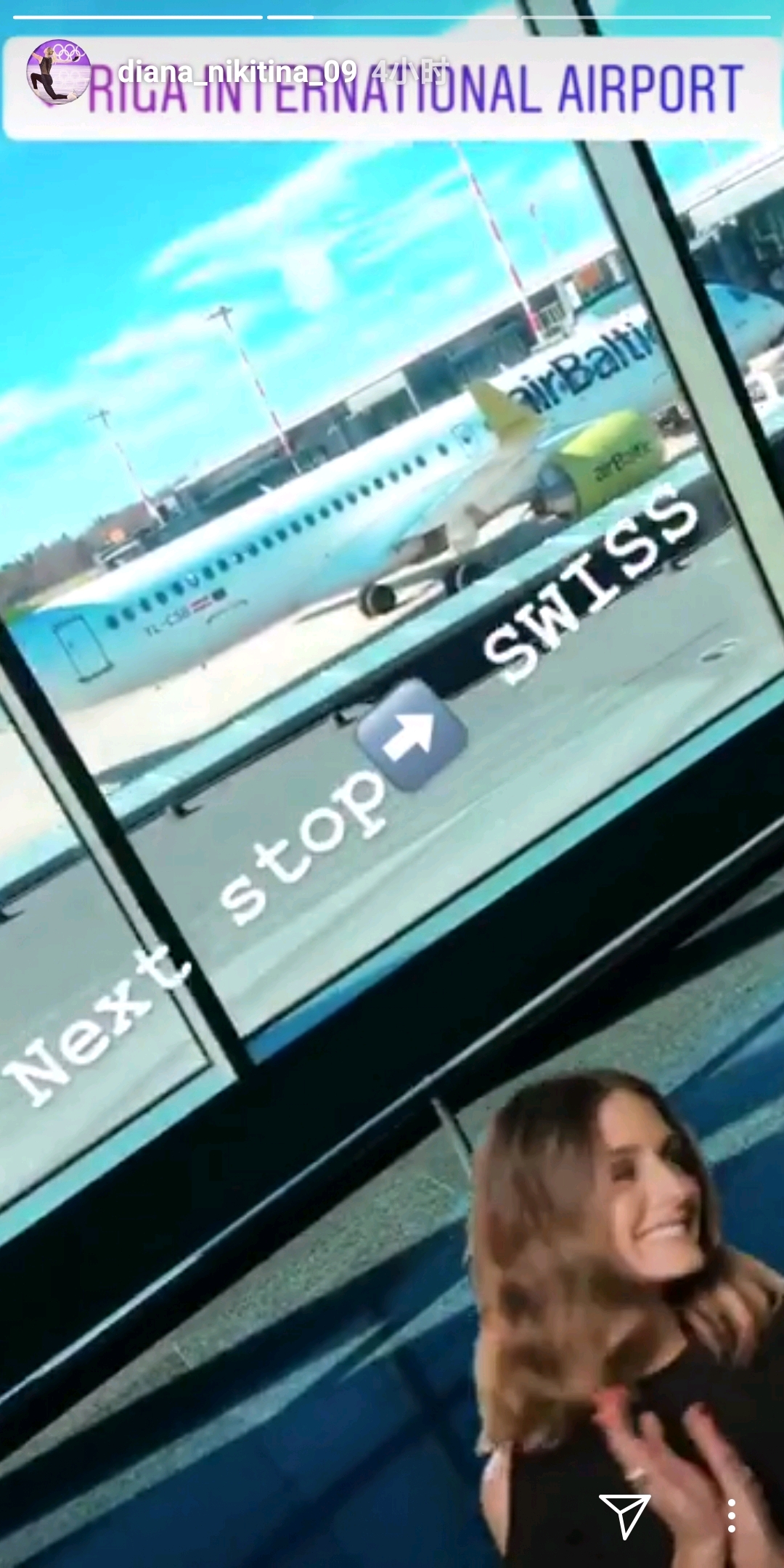 I: Do you have some certain tasks from Stephane〔Lambiel〕?
兰教练有没有给你布置些任务?
D: Yes, something we already do, something I invent myself to feel skates, sometimes I make it difficult so I can really feel how to push myself, to work with legs. So, in the future I want to be able to show not simple skating, but at the highest level. Figure skating is not only about jumps and waving hands, but it also choreography and spins, and you have to show that you can glide and jump too, in a complex. And now I try to work with this, to have everything together and not only jumps or only choreography. In the end of last season, after Olympics I realized that I had good jumps, but… And well I improved my gliding and spins, but there is still a lot of work. So, I will do my best.
有,而且有的已经完成了。我自己还创造了一些。有时我让这些变得更难完成,迫使我自己更好的感知腿部的应用。在未来我想能展示花滑的最高难度。花滑不仅仅是跳跃加挥挥手,还有优雅的舞蹈和优美的旋转,并且你必须展示你能上有难度的滑行和跳跃。我现在在恢复这些技能。在奥运会结束之后我发现我跳跃能力不错,但是其他技能依旧有待提高,我会尽力的。
First thing on the ice always is a warm up [roll out]: we do steps, coaches invent unusual steps for us to make us think really hard, to make us fall… There is interesting situation when you do all steps, and everything is okay, and you start to relax, to think: "Now I can do this, everything is perfect", and in the end fell on your face. And all coaches stand on the board like: "We knew it will be that way". In the moment when you became boldness, you lose your head and start to fall all the time, that's why you should always be concentrate on the ice.
上冰第一件事一直都是热身,教练们为我们发明出不同寻常的热身步骤让我们觉得真的难,让我们摔倒…当所有步骤都做完时,你开始放松时就会想"这我都能做出来,我一定是个天才"然而,该摔的还得摔。然后,所有教练满脸写着:就知道会这样!当你变得大胆的时候,根本不怕摔,这就是为什么你在冰上诗必须时时刻刻注意。
Besides practices we all are studying. The school is important. After you retire you should be able to go somewhere, to go to university, And even when we are still skating we go to university… We are thinking about USA, about LSPA [Latvian Sport Academy]. So between practices we all are studying, I took lessons with tutors all the time. 
还有我们训练的时候就是在学习。学校固然重要,运动员生涯短暂,退役之后必须找个活干,读大学,就算是上大学以后依旧在滑冰…我在考虑美国的大学或者拉脱维亚体育学院。我除了训练的学习我也一直在家请家教上学。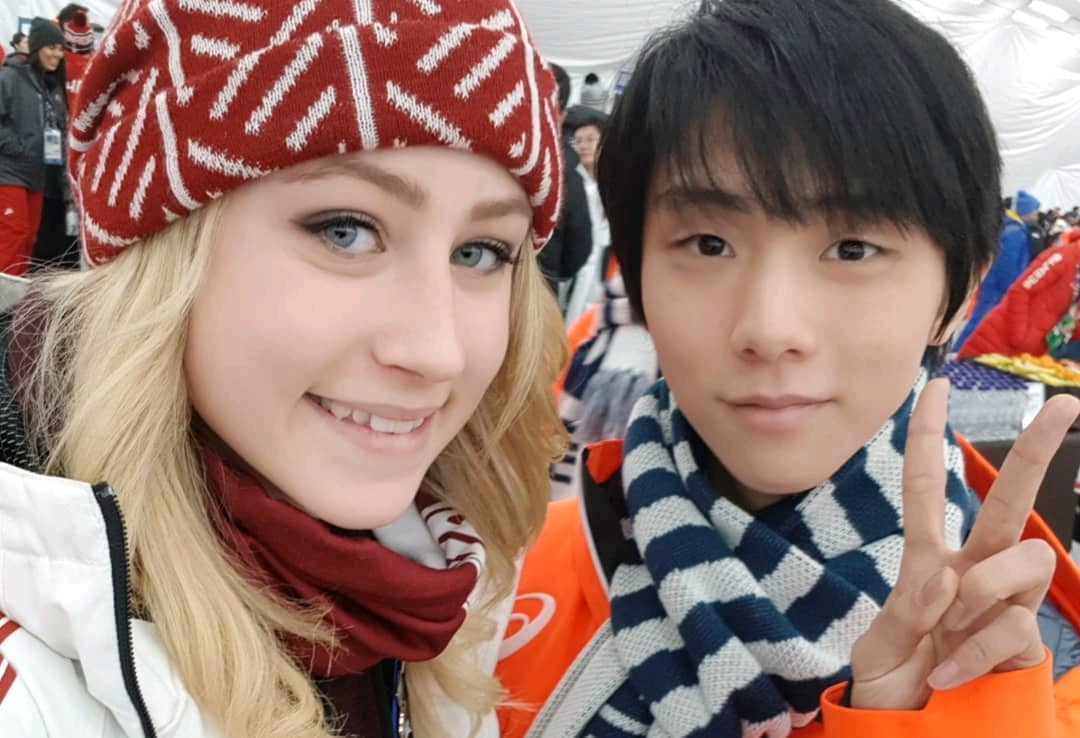 I: And where you want to go after school?
结束校园生活之后你想去哪里?
D: Me with my parents was thinking a lot. I was thinking about Latvia, because I want to be a coach, so I could go to LSPA. And I also was thinking about USA, because I have enough grades to go somewhere… But everything will depend on my skating career. If everything will be okay I stay in Latvia and get education here. Because if I will go to USA university I have to live in USA, and I can't afford it, because my coach is in Switzerland.   
我和家长考虑了很多,我想留在拉脱维亚当教练,这样我就能去拉脱维亚体育学院,同时我也在考虑去美国,因为我的学历也有能力出去了。不过去哪里的基础必须是我的花滑事业。如果可以的话,我会留在拉脱维亚并在这里上大学,因为如果我去了美国,我必须生活在美国,而我的教练又在瑞士,这我承担不起。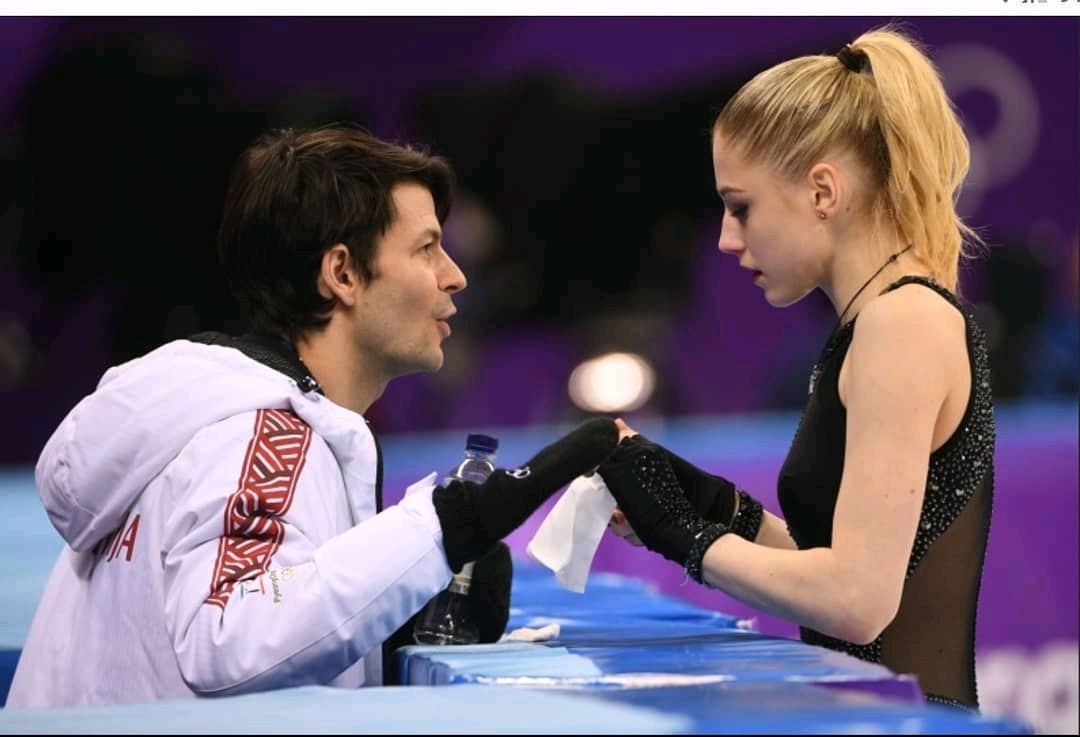 I: In the last season you start to learn quadruple jumps. How successful it was before you got injured?
上赛季你开始尝试四周,在你受伤之前你的成功率如何?
D: Before I got injured… It was interesting. I said to my coaches that I tried quadruples in Saint Petersburg and I can try it here. And they like: cool, come on, surprise us!  So, I started, I did triple first, I did it higher to keep myself, and then I said that I am ready and I will do quadruple. And the first one I underrotate at half. I didn't do quadruples for year at that moment, and coaches was like: wow! maybe you will do full rotated to the end of month. We started to practice it slowly. It was closer and closer, there was quarter sometimes and one day I just go to the ice, do warm up, do triple salchow, go to the quad and just do it. And all coaches was like: wow! how?! 
在我受伤之前…,我告诉教练们我在圣彼得堡成功过,在这里我也可以尝试。于是在教练们面前我先做了三周,但是够了四周的高度,然后我就说我准备好做四周了。第一次我周数少了半周。这种情况持续了一年,但是教练一直鼓励我"你这个月底一定能做成的",先是一步一步的训练,有时候能成,然后有一天热身的时候,在做完一个3s之后,我成功一个四周。当时所有教练都惊了"怎么可能!?"
And when we was laughing ones, one coach told like: maybe you will do quad earlier than Deniss? And I was like: no way! I am a girl, it will be long… 
有一次还调侃,说不定我会比丹尼狮早会四周。我:"怎么可能!我是个女孩子,还早呢!"
But I did it, I believed in myself, and I said: let's do another one! I started to do it and fall with so strange angle and my old injury was there again. After that I didn't try quadruple again. After Olympics I didn't skate two months, and when I was back, we with coaches decided that it's time to try again, to surprise everybody. Why not if I can. And there was something close [to quad], but the fear was stronger. So was hard to concentrate and I didn't reach clean quad. I said that I'd better will do triples, will heal up… 
而事实却打脸了,我确实比他更早会四周…当我自信的对自己说:我再试一次!我却由于奇怪的角度加上旧伤摔倒了。从那以后我就没有再试四周了。奥运会之后的两个月我都没有上冰过,两个月再次上冰后,教练们决定让我再次尝试四周,为了给大家惊喜。如果可以,何乐而不为呢!但是受伤之后带来的恐惧,我很难集中注意力导致我没有做到足周。我决定还是做三周吧,也许更有利于恢复。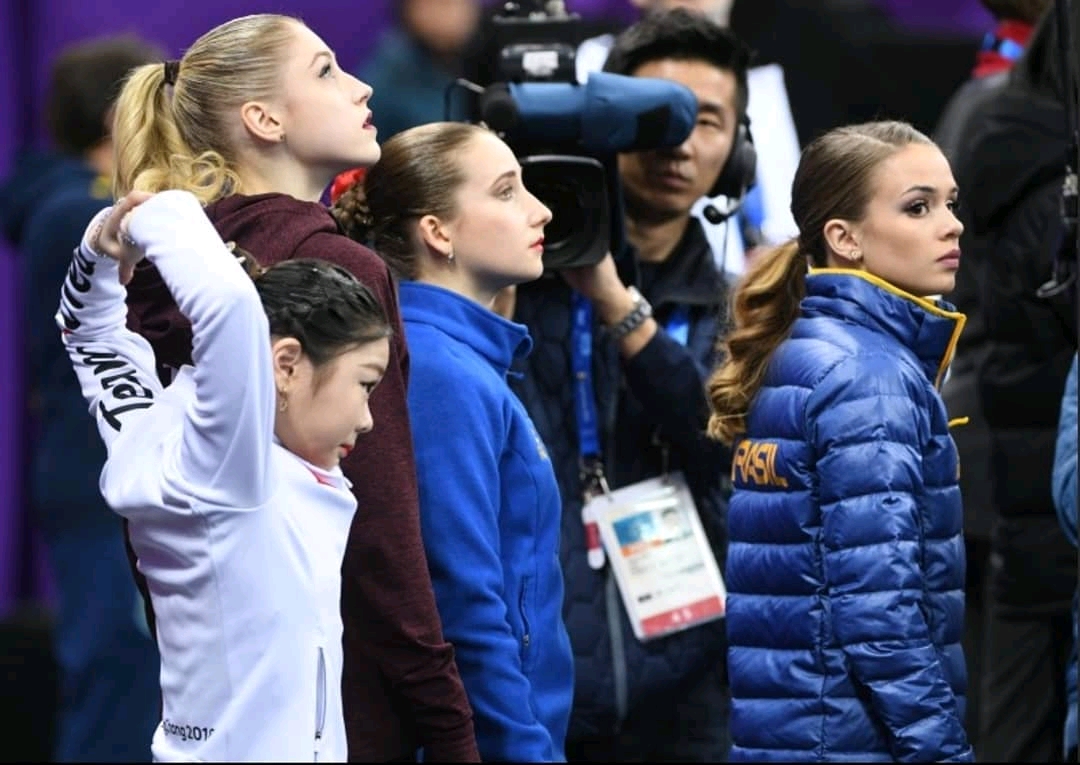 I: When you get better will you fight with this fear again?
当你好点之后你会战胜恐惧再次尝试四周吗?
D: Fear is always there. In any case. And I already know from my experience how it is when you come back after injury. I had injury when I was at junior level. I injured my leg, I sprained it, and six months was off ice. And when I came back, I have to be ready to Junior World in a month. And it was terrible, because when you didn't skate six month and you need to restore everything in a month you and your coach should be a magician. But some way I did manage it. But every time when I started to do a jump, I was so afraid! What if I fell? What if something goes wrong? And when you have such doubts, even small ones, you can't jump. Only when you let it go, and go to jump calm and concentrate, you will do it. But in the beginning there always is a fear and you go through it.  
无论什么情况下恐惧都会在的。我已经知道康复以后如何面对恐惧了。我在青年组的时候我的腿就已经扭伤了,曾经半年不能上冰。当我恢复的时候,离世青赛只有一个月的时间了,因为你在没上冰六个月之后又要在一个月之内恢复所有事,你还要有个魔术师般的教练。但是我成功的管理好这些了。但每当我开始准备跳跃的时候,我怯步了!如果我摔了?如果哪里没做好?当你有这些问题时,哪怕很小一个,你都不敢起跳。只有当你放下,然后冷静并集中注意力,你才能做到。但是你终归还是得从恐惧开始克服。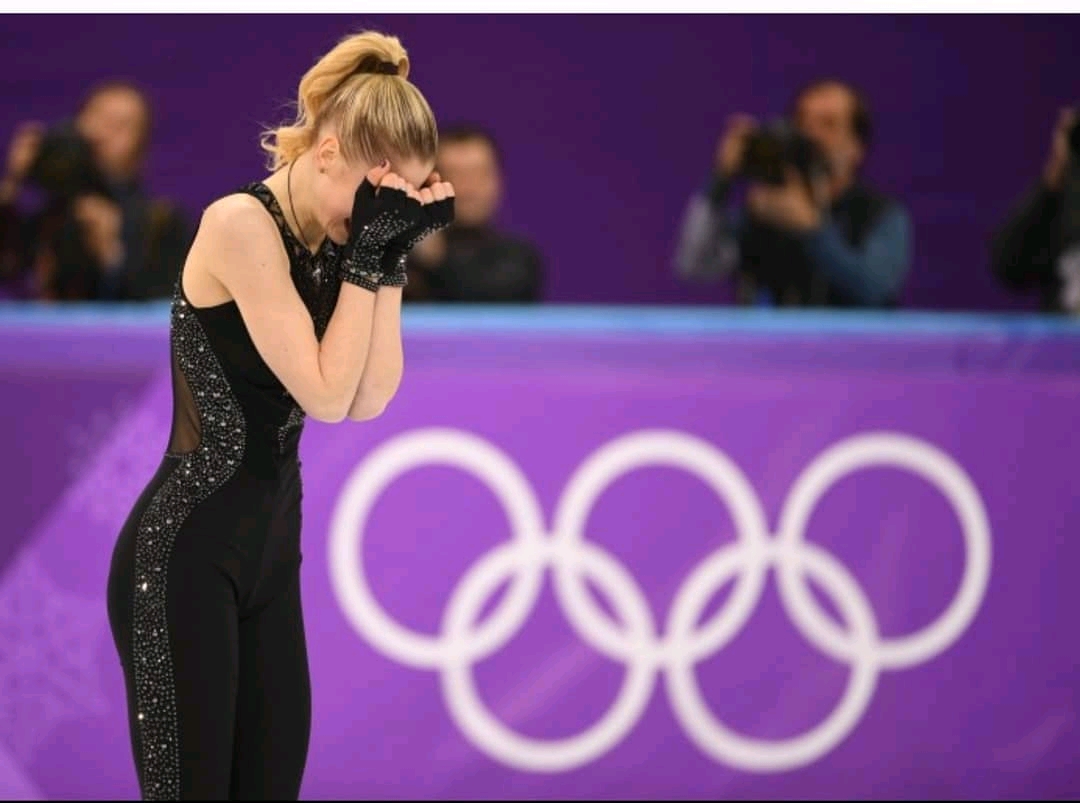 I: How long it was back then until you get rid of the fear?
那时候多久你才摆脱的恐惧?
D: I get rid of the fear after I did well. So, it was two or three practices when I did butterflies, single jumps. And then I was like: just do it already! And that's it. The most important in our sport is let your thoughts go. Don't think. When you start to think you start to do wrong and can't fix it. When you just go for jump and think only how to do it better it's easier. And the best way is thinking about the school in this moment.
我做得好之后就摆脱了恐惧。大概三四次训练之后当我会做躬身转,一周之后,我就想:我准备好了!花滑最重要的就是放松,什么也别想,不然就会开始犯错并且难以改正。当你做跳跃的时候只要想怎样做才会更简单,这时候就想想学校的事转移注意力。
I: I was always wondering when sometimes some jump is wrong and skater add another one or change it. You cannot let your thoughts go, you need to decide.
我经常在想,运动员(应该是在比赛的时候)有时候会做错跳跃然后增加或更改后面的跳跃,你没有时间思考,必须立马做出决定。
D: Well, let's imagine: the first jump was wrong, for example it was a combination. You should forget about it, to say to yourself that it doesn't matter. Imagine it didn't happen. And you go and do next. Many of skaters don't change the program, because it's dangerous. But if it was a combination and you didn't do that, you add this combination to the other jump. For example, I have lutz-toe loop the first and the next is flip, and I did just lutz, so I try to add toe loop to the flip. 
举个例子:第一跳错了,原先是个连跳,你该忘了它,对自己说这无所谓,假装这没发生过,接着做下一个。大部分运动员不会冒险改变节目内容的。但是如果失误的是连跳,然后把连跳加到别的跳跃中去,假如我的第一个连跳是lz-t下一个是f,而我只做了lz,然后我尝试把接下来的跳跃改成f-t跳。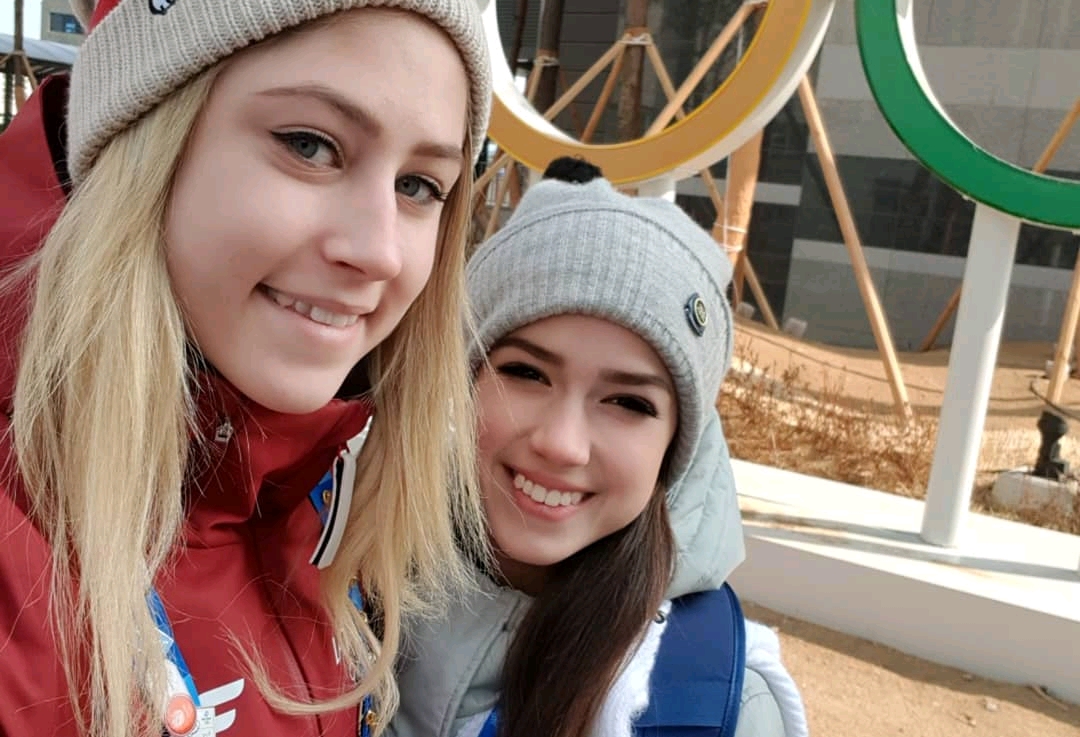 I: When you do something like this is it better or no?
如果你发生了这种事,这样改是好是坏?
D:  Frankly speaking, sometimes yes, sometimes no. If the competition is really important, you start to drive yourself mad. That happened to me at Europeans last year. When I did double lutz, I understand that I should do flip-toe loop after that, and I started to think, started to worry, to fear, and it couldn't manage it, I fell down from flip and didn't another jump. Somebody can let the situation go, somebody can't. Sometimes I am absolutely cold-blooded, sometimes I start to drive myself mad and think: "Oh my god! Oh my god! What should I do?". And when you start to think like this everything goes wrong. So, it's difficult… Everything is in your head.   
有时是有时不是,如果这个连跳很重要,你会被折磨疯掉。我去年欧锦就碰到这个情况。我知道我在2lz之后本该做f-t连跳的,我开始思考,开始担心,开始害怕,到后面没能理清,然后我摔了flip,然后没做后面的跳跃(连跳?)有的人能处理好,有的人不能。有时候我能冷静下来,有时候就是:救命!!!我该怎么办!!!当你开始慌的时候一切就开始乱套了。所以,还是随缘吧。
I: Let's try to do some prognosis to the future. So, if in May you solve all problems with your health, so in summer you will do exams, and when you start to practice?
我们来做点预测吧,如果五月你能完全康复,夏天准备升学(根据Diana的年龄),那你什么时候开始训练?
D: I have my English exam at March, then at the end of May and at June.  So, I'll be free at June already. But even if I have surgery after that a month, I won't be able to do anything. So, all my time till middle of June I will spend in studying, and then I will start to recover, to go to the ice… It depends on Stephane and how he will plan all recovery process for me. I will do as he will say.
三月我有英语测试,五月末六月初就能结束。所以我六月就会有空。但是如果我有做手术,即使我有空我也什么也不能做。所以六月中旬之前我都会花心思在学习上,然后开始康复训练,再上冰…一切都由兰教练和康复的实际情况决定,我一切听从兰教练的指示。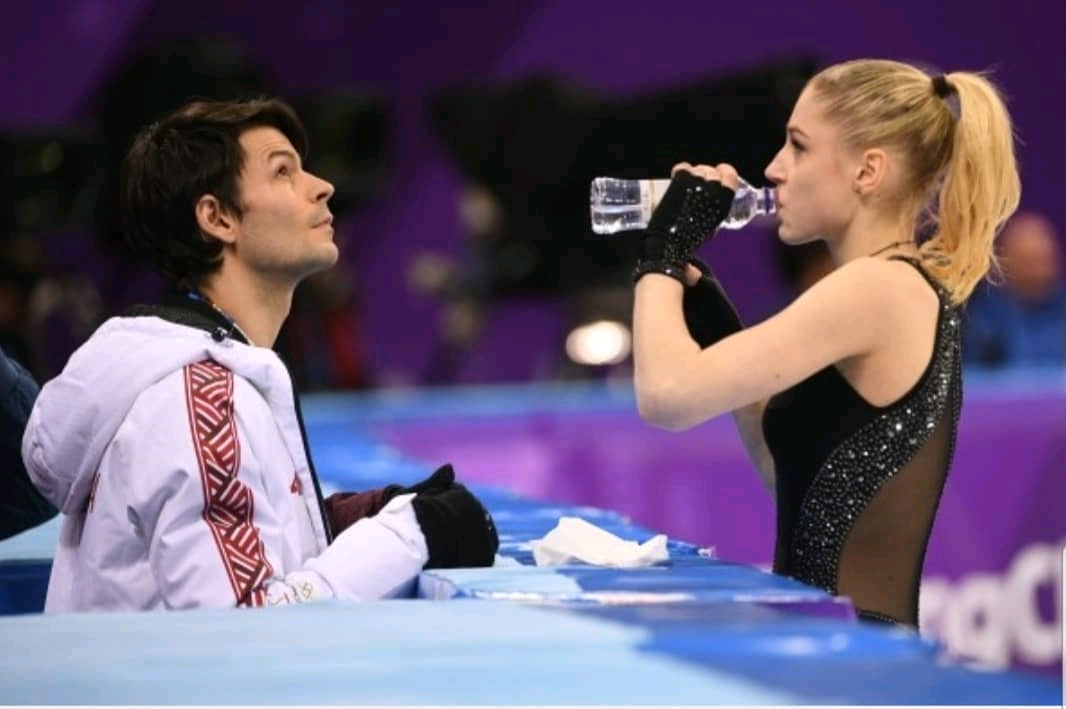 ↑↑↑↑↑↑结束↑↑↑↑↑↑

黛安妹妹下赛季加油阿(๑>؂<๑)祝你好运